View the Latest Issue of NHCA's Spectrum Newsletter!
Latest Spectrum Highlights
Annual Conference News
Presidential pEARspective by President Gayla Poling
The NHCA Narrative
Scholarship Foundation News
Commercial Member Spotlight: Jack Toal - 3M Solutions
2022 Update on the Apple Hearing Study
Evolving Role of the NHCA 

Liaison

And more!
 The Spectrum is the publication of the National Hearing Conservation Association and access to it is a member benefit. Non-members may view a sample issue.
Members, view the latest Spectrum and copies of past editions by clicking the gray box below: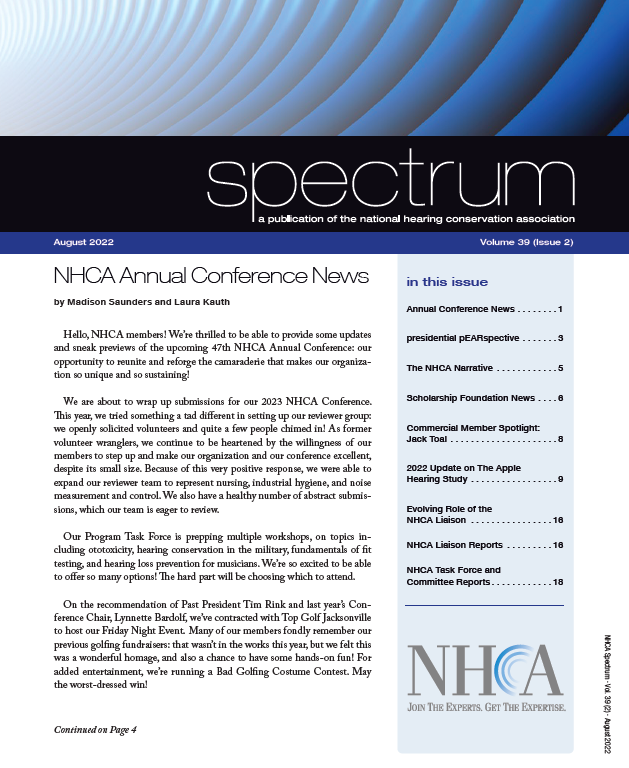 Not a member? Click here to join!