NHCA International Symposium
Posted: May 13, 2022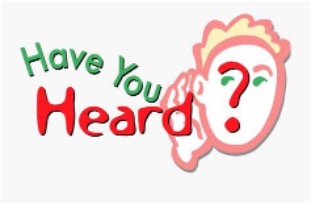 NHCA is planning an International Symposium on Hearing Protector Fit Testing in Dallas, Texas, August of 2023. The goal is to accelerate implementation of hearing protection fit testing into effective hearing conservation programs. Employers, policy makers, researchers, manufacturers, and others will share current science and uses for hearing protector fit testing. Objectives include:
Increase knowledge regarding the evidence-based use of hearing protector fit testing.

Identify supports and barriers to fit testing implementation in occupational settings and develop solutions for overcoming barriers.

Advance hearing protector fit testing as the rule in hearing loss prevention programs.  
To make a difference in the future of protecting hearing in the workplace and beyond, contact Pam Graydon at 513-533-8582 or [email protected].
Members: Tell Us Your News!

Posted: May 13, 2022

Speaking, publishing, researching, performing, hearing? NHCA would love to hear about exciting changes and achievements in your professional and personal endeavors. Please fill out the form below so your news can be highlighted in our e-mails, e-News, and, possibly, at our events.

Webinar: Effective Hearing Conservation Messaging and Motivation

Posted: May 13, 2022

May 19, 2022, 2:00pm - 3:00pm Eastern Standard Time

Presenter: 2005-2006 NHCA President, Laurine "Laurie" Wells, Au.D.

NHCA/CAOHC members pay a reduced rate.



Inaugural United Kingdom (UK) Hearing Conservation Association Conference

Posted: May 13, 2022

The first conference of the UK Hearing Conservation Association, Listen Up, will be held November 3, 2022, in Manchester, England. Listen Up will focus on noise-induced and sound-induced harm prevention, looking beyond the workplace. Speakers currently include Chris Steel, Peter Wilson, Samuel Couth, Christopher J. Plack, Andrea Harman, and Vanessa Champion. Full details are online at: https://fitwise.eventsair.com/ukhca2022

Hearing Research – Current Insights

Posted: May 13, 2022

https://pubmed.ncbi.nlm.nih.gov/35061637/Awareness, Perceptions, and Literacy Surrounding Hearing Loss and Hearing Rehabilitation Among the Adult Population in the United States

Searching for educational materials to teach children about the importance of hearing has improved greatly over the last 30 years. What about adult education? To paraphrase Dr. Doug Ohlin, if a drop of blood ran out of the ear for every decibel of hearing lost, individuals would need little convincing that hazardous noise damages hearing. Researchers with the Hearing Health Collaborative,

https://adulthearing.com/hearing-health-collaborative/

, surveyed 1,250 U.S. adults. Among their findings: less than 20% understood that hearing loss is preventable. While (59%) reported taking their pet(s) to a veterinarian, just 27% reported having a hearing evaluation.

To learn more click here.
<< first < Prev 1 2 3 4 5 6 7 8 9

10

Next > last >>


Page 10 of 46