New Audiometric and Noise Measurement Calculators on the NHCA Website
Posted: June 10, 2022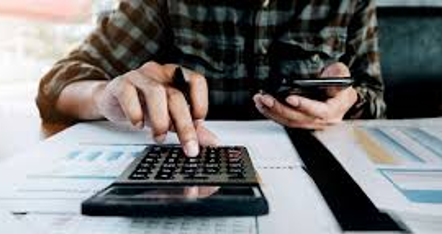 As a hearing conservation professional, you may be called upon to compute binaural impairment using the formula of the American Medical Association, or to determine if sound levels in a test booth or under noise-excluding earphones meet the Maximum Permissible Ambient Noise Levels to properly measure hearing thresholds. You may have gathered noise dose data for an extended work shift and needed to normalize it to eight hours. For these tasks and others, the NHCA website now provides nine Excel-based calculators to assist you.
The calculators are downloadable and free for use at the "Resources" Tab. Look for the "Audiometric and Noise Measurement Calculators" page or go here. Please use these tools and spread the word that NHCA is making them available to all. If you are aware of other calculation tools that would be helpful in your work, please contact NHCA so we may consider adding this content to our website in the future.
---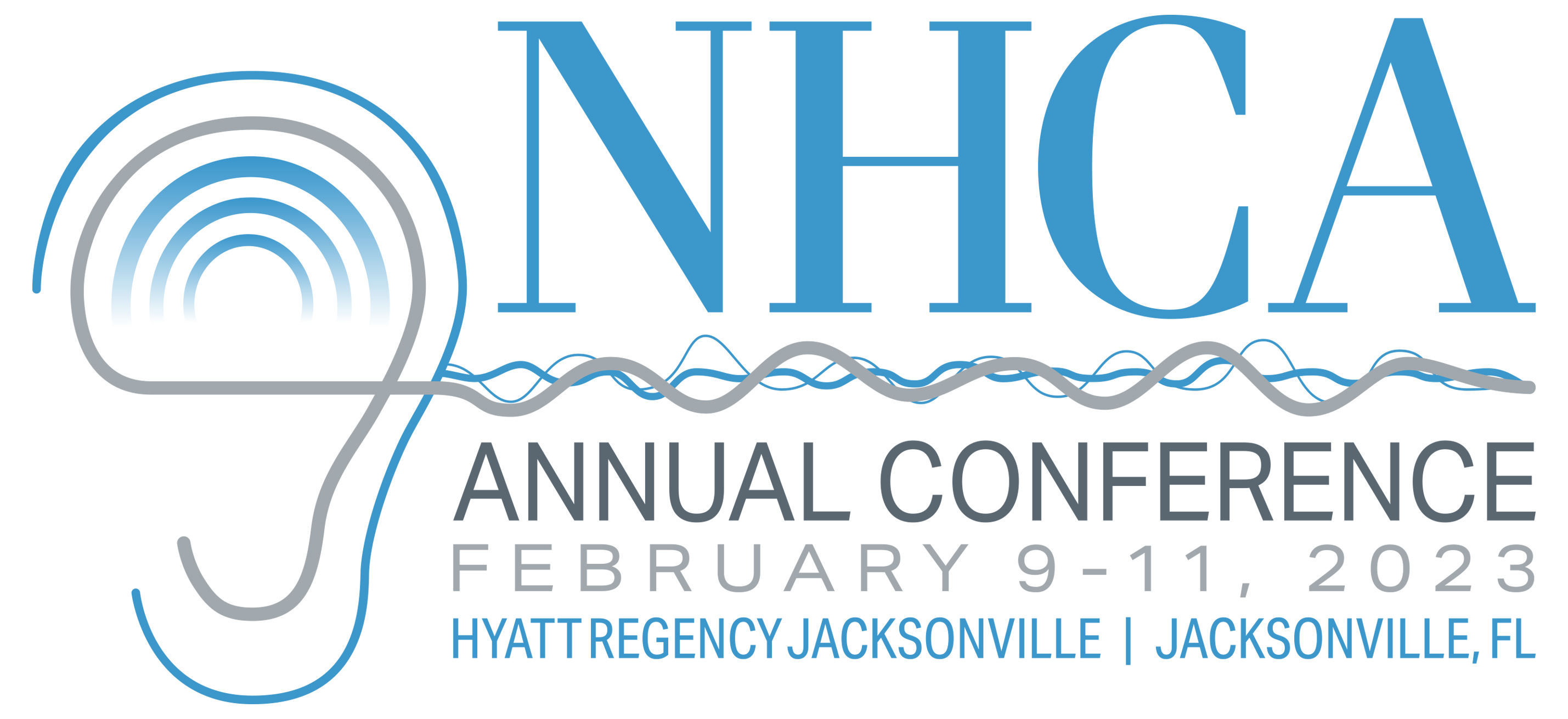 We are now accepting abstract submissions for the 2023 Annual Conference, in Jacksonville, FL, Feb 9-11, 2023. Don't miss your chance to present at the in-person NHCA 2023 Conference. Submissions are due by August 1, 2022. Submit your abstract here.
---
Volunteer Reviewers Needed for 2023 NHCA Conference Abstracts
Posted: June 10, 2022
The Program Task Force is calling for interested volunteers to assist in abstract review for the 2023 NHCA Conference. This is an important step in ensuring the impact and professionalism of our conference, and in qualifying for continuing education. We're seeking experienced and new reviewers, with a goal of diversity in background and specialization.
Abstract reviews need to be completed between August 2 and August 29. Reviewers may access the portal freely during that time, allowing for considerable flexibility.
If you are interested in assisting with this vital task, please contact Director of Education Laura Kauth at [email protected]. A note about your professional area is appreciated.
As always, thank you to the volunteers who make our conference possible!
---
NHCA 2022 Bylaws Update-Voting is Still Open! Thank you to everyone who has already cast their votes.
Posted: June 10, 2022
NHCA voting members, please carefully consider your ballot for bylaws change recommendations and vote. Please cast your vote by midnight Pacific Time on Friday, June 17, 2022.
---
The latest NHCA "Listen Up" Column in the Industrial Hygiene in the Workplace(IHW) Magazine
Posted: June 10, 2022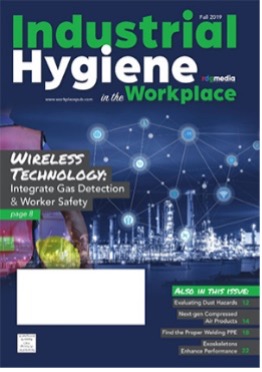 Every two months, NHCA experts contribute a short article to the IHW Magazine. The latest issue included the NHCA article titled "Hearing Protection: Critical, but Often Unused" by Elizabeth Masterson (https://industrialhygienepub.com/digital-edition/, May/June issue, page 42). Future and past IHW magazine issues can also be viewed here. We'll alert you the next time one of our NHCA experts contributes an article.


---
Still Seeking NHCA Professional Service Provider (PSP) Delegate. Please Volunteer!
Posted: June 10, 2022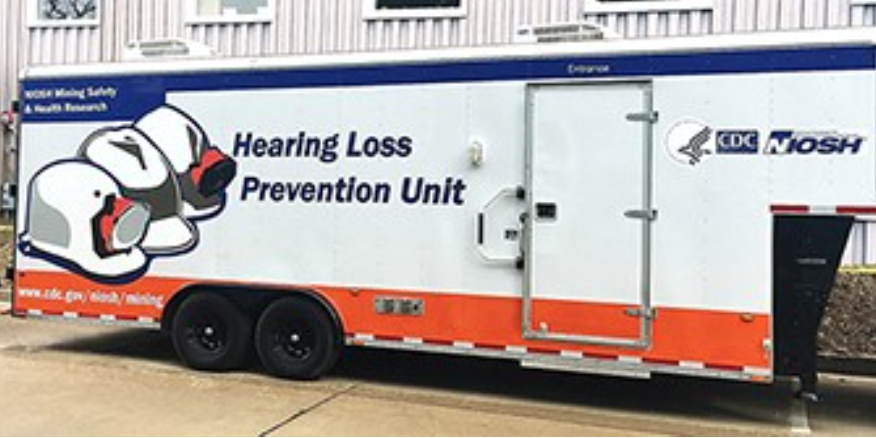 https://blogs.cdc.gov/niosh-science-blog/2021/04/08/mobile-screening/
The National Hearing Conservation Association is seeking a volunteer PSP Delegate to serve on our NHCA Executive Council. The PSP Delegate represents those NHCA members who provide professional hearing conservation services – most often for compliance with the Hearing Conservation Amendment to the OSHA Noise Standard (29 CFR 1910.95) and the OSHA Recordkeeping Standard (29 CFR 1904.10). The PSP Delegate serves on the Membership Services Council. Any interested NHCA voting member should contact Gayla Poling, NHCA President, at [email protected]g
---
We Need Your Action Shots 
and 
Abstract Photography
Posted: June 10, 2022
We are in the process of improving the NHCA website. Our NHCA members perform important activities in the prevention of hearing loss. These include research, industrial hygiene, patient education, monitoring audiometry, and more… We are seeking photos of our members in action. We are also seeking hearing-related abstract/artistic photos. Your contributions will help highlight the critical work of our members and our most important resource - YOU. Please submit your images to Don Finan at [email protected]. If your photo is chosen, we'll send a release form for your signature so we can "legally" use it. Only a select number of images may be used over time, and photos may be cropped. Thank you!
---
ASHA Voices: Audiologists Take 
on 
Ototoxicity
Posted: June 10, 2022
Dr. Gayla Poling, NHCA President, was interviewed for this ASHA Leader podcast.
https://leader.pubs.asha.org/do/10.1044/2022-0414-podcast-ototoxic-management-group/full/
---
Recent Hearing Research
Posted: June 10, 2022
---
Sound Postcard
Posted: June 10, 2022
Paris Installs Sensors to Reduce Noise Pollution, Dennis Overbye, World Economic Forum, May 9, 2022 https://youtu.be/G4TVak_IJLo
Credit: World Economic Forum
"Noise makes people ill," says Dan Lert, deputy mayor for Paris. "It rots the life of Parisians. That's why we decided to act."
In 2020, France installed its first sound radars to ticket motorists whose vehicles exceed 55 dB. From 2015-2020, Paris' first noise plan included work to make the city less automobile-dependent, including vehicle restrictions in the city center, rules regarding the highest-polluting vehicles, and a cycling network expansion. This first noise plan cut Paris' average noise level by two decibels and reduced the number of people living in "Lden" noise, measured as a 24-hour average >68 dB, "from 231,000 in 2015 to 100,994 in 2021". This was accomplished by adding sound barriers along half the length of the périphérique, the roadway surrounding the city; more frequent roadside noise checks; innovative low-noise asphalt; and a rule that "new housing must have at least one façade 'not exposed to noise.'"
To learn more:
https://www.bloomberg.com/news/features/2021-12-02/can-sensor-technology-cut-noise-pollution-in-cities
https://www.weforum.org/videos/paris-installs-noise-sensors-to-tackle-noise-pollution?collection=popular-video-51fa76d387
https://www.bloomberg.com/news/features/2022-04-27/how-paris-is-waging-a-war-on-noise-pollution
---
Members: Tell Us Your News!
Posted: June 10, 2022
Speaking, publishing, researching, performing, hearing? NHCA would love to hear about exciting changes and achievements in your professional and personal endeavors.